---
What's Happening This Week
CLOSED
Starts: 12:00 am
Ends: 12:00 am, July 5, 2015
Description: The library is closed in honor of the Independence Day holiday. Happy Fourth of July!
Nature Journaling for Teens & Adults
Starts: 7:00 pm
Ends: 8:30 pm, July 7, 2015
Description: We see so many beautiful things in nature--learn how to record them!

Judy Light, artist and educator, will be teaching how to use drawing to record your encounters with nature. Then we'll move outdoors to record what we find! All materials are provided courtesy of the Friends of the Library.

This program is for teens and adults. Space is limited; stop in or call to register (716-735-3281) today!
Fantastic Family Movie (all ages with a parent)
Starts: 2:00 pm
Ends: 3:30 pm, July 8, 2015
Description: Every week, we're chilling out upstairs with the A/C, popcorn and a great movie about heroes! Movies are all rated G or PG.

*All summer reading programs at the Royalton Hartland Community Library are FREE!
*There is NO REGISTRATION for any summer reading programs, so to ensure your space in these popular programs, ARRIVE EARLY!
*For especially busy programs (like Super Storytellers and Hero Academy), numbers to ensure your family's spots will be handed out 30 minutes before the program starts.

Minutes from the *quarterly meetings held by the Board of Directors are 

available online

 or at the library. Director's Reports are 

available online

or at the library. The Quarterly Meetings of the Royalton Hartland Community Library Board of Trustees are held on specific Mondays at 7 PM in the upstairs meeting room. The public is welcome. The next Annual Meeting of the Board of Trustees of the Royalton Hartland Community Library is July 13, 2015.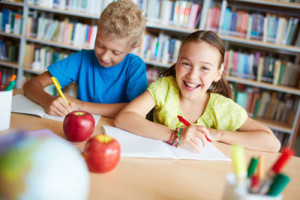 Please visit the Services and Inside the Library pages to learn more about the programs and services available at the Royalton Hartland Community Library or visit us in person at 9 Vernon Street in Middleport. We can be reached at (716) 735-3281.
The Board of Directors is seeking applications for Trustee positions – three openings are to be filled at the Annual Meeting which will be held on July 13, 2015. Information and a Trustee Packet are available online.
---
SERVICES

Free Internet Access
WiFi is on at the library 24 hours a day, 7 days a week!
The Royalton Hartland Community Library provides Royalton Hartland School District residents access to the NIOGA Library System. The NIOGA Library System is a non-profit cooperative library system that helps provide improved informational services to all residents of its three county area. 
Handicapped Accessible | Public WiFi 24/7 | Fax & Copy Services | Meeting Room | NYS & Federal Tax Forms | NIOGA Inter-library Loan/Return | Computer Stations | Local Newspapers | FMC Document Repository
---
9 VERNON STREET
MIDDLEPORT, NY 14105