Board Meeting Minutes

Minutes from the *quarterly meetings held by the Board of Directors are available online or at the library. The quarterly meeting of the Royalton Hartland Community Library will be held at the library on Monday, June 16th at 7 PM in the upstairs meeting room. Director's Reports are available online or at the library. Other documents related to the library are on the Meeting Minutes page.
NIOGA Library System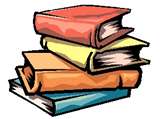 The Royalton Hartland Community Library provides Royalton Hartland School District residents access to the NIOGA Library System.The NIOGA Library System is a non-profit cooperative library system that helps provide improved informational services to all residents of its three county area. 
Programs & Services
Please visit the Services and Inside the Library pages to learn more about the programs and services available at the Royalton Hartland Community Library or visit us in person at 9 Vernon Street in Middleport. We can be reached at (716) 735-3281.
[/one_third_last]
---
Interested in becoming a library Trustee? Visit HERE for more information. You can also DOWNLOAD the Trustee Information Packet.
---
---
---
Visit Royalton Hartland Community Library's profile on Pinterest.
---

PRESCHOOL STORY HOUR HAS STARTED!
Preschoolers (ages 2-5 years) can join us at the Royalton Hartland Community Library in the upstairs Community Room for our fun and educational Preschool Story Hour. It's an hour of books, enjoyment and fun activities all centered around a theme for the day. All Preschool Story Hours are on Thursdays at 10:30 AM. We'd love to have your preschooler come to our next Story Hour!
Please call us or visit the library to register your child for this fun reading experience!
NEW ARRIVALS! 
See what books and movies we've just added to our collection.
Please check out our
LIBRARY NEWS PAGE
and see the events listed below to see what is happening at the Royalton Hartland Community Library!
ON DISPLAY

Weird Science Book Tree

The Book Tree is Fizzing with Weird Science! Make sure to take a look when you come for our Summer Reading Programs on Thursdays.

IN THE SHOWCASE

Wild World of Science 

Our showcase is exploring the wild world of science, and we are asking lots of questions. What do you wonder about? Come on in and check it out!

PRESCHOOL STORY HOUR

 Thursdays at 11:30 AM

Preschool Story Hours for children aged 2-5 years

Story Hours are held on Thursdays at 11:30 AM (for the summer) at the Royalton Hartland Community Library. The story hours are held in the upstairs meeting room and all are welcome to attend. It's a great way to introduce your child to the joy of reading! Here's what is scheduled for the upcoming months. Click here for information about our "Fizz, Boom, Read" Summer Program for Preschoolers.

 

7/3 RU Curious? – Why…

7/10 *Things that go BOOM in the Night – Celebrations

7/17 *Boom Chicka Boom – Sound & Music

7/24 *Snap, Crackle, Pop – Food Science

7/31 *Roll of Thunder – Weather

8/7 *How does THAT Work? – Weird Science
8/14 *Was that a Sonic Boom? – Transportation

*Provided by Grigg-Lewis Foundation Grant.

DRAMA CLUB

Tuesday, August 5, 2014 at 11 AM

Calling all Young Thespians!

The Royalton Hartland Community Library is STILL looking for Middle School and High School youth interested in joining our Drama Club.

We will be holding our next meeting on Tuesday, August 5, 2014 at 11 AM in the Library Community Room.

To register, or for more information, visit the library at 9 Vernon St., Middleport NY, or call 716-735-3281.

BOOK CLUB MEETING

Monday August 25, 2014 at 7PM
Royalton Hartland Community Library

Book Club

's next meeting will be held on Monday August 25, 2014 at 7PM in the upstairs Community Room.  We are reading

"The Age of Miracles"

 by Karen Thompson Walker.  For more information, call the library at 716-735-3281.

SUMMER READING PROGRAM

FIZZ! BOOM! READ!

Thursdays at 2 PM
Summer Reading Program is almost here!  Are YOU ready for Fizz, Boom, Read?  

Click here for more details about "Fizz, Boom, Read"

July 3 – The Buffalo Zoo's Excellent Ectotherms

July 10 – Buffalo & Brandy

July 17 – Bongo Joe & the Science of Music

July 24 – Science is a Blast – Wondermakers

July 31 – Hawk Creek's Tiny Talons

Aug 7 – Science Below Zero – Bflo Science Museum
Aug 14 – Things that Fly! – Rick Merritt (limited, registration required)