ELECTRONIC SERVICES
Patrons of the Royalton Hartland Community Library have access to many electronic services. Patrons can:
search and reserve books from any library in the NIOGA system – Catalog Search & Reserve
download FREE electronic books (eBooks) and audiobooks to read on mobile devices – Overdrive
download 8 FREE music albums, books, movies, comic books and TV shows on their own devices each month – Hoopla
download FREE magazines to read on computers and mobile devices – RB Digital
research their family history while at the Royalton Hartland Community Library – Ancestry.com
Below are the convenient links to use to use these services!
SERVICES

Free Internet Access & Wi-Fi
Fast Wi-Fi is available during the library's open hours.
In addition, there are these online services for our patrons that can be accessed online: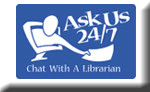 Ask a librarian a question at any time of the day or night 7 days a week.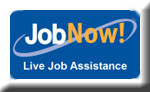 Get assistance looking for a job.